Discover how to find major donors so you can raise more money and increase your impact
Here's how you can build a powerful major gift fundraising pipeline (even if you don't have access to the ultra-wealthy)
Finding donors for your cause is the #1 challenge identified by fundraisers and nonprofit leaders
Finding donors with the ability and interest to make a major gift is the most effective way to raise the money you need to achieve the impact you dream of at your nonprofit.
Did you know that the largest source of charitable giving comes from individuals, at an estimated $326.87 billion? Individual donors, including major gift donors, continue to give 9 out of every 10 dollars donated (Source: Giving USA 2022).
Individual major gifts represent a huge opportunity for growing your fundraising - but building a pipeline of potential donors can feel like the biggest barrier to growing a successful major gift program.
Here's why finding major donors is a challenge for so many nonprofits:
❌ You don't know where to start looking for potential major donors who might be interested in your organization.
❌ You struggle to find major gift prospects who are "warm" - while there are a lot of databases to research major donors from, reaching them or finding a way to connect with them is the big challenge.
❌ And even once you have found prospects, getting the attention and interest of major donors is frustrating - especially with all the competition from other charities.
❌ You don't have a big fundraising team, a well-connected board of directors, or any major gift specialists or prospect researchers on staff - building a successful major gift program seems like the exclusive territory of big organizations with bottomless resources.
Your next major donor is closer than you think
If you want to tap into your potential to raise more 5, 6 or even 7-figure gifts, starting to use an effective approach to find the right donors for your pipeline is the most important step you can take right now.
And when you start filling your pipeline with qualified prospects who are engaged and interested in your cause, the impact on your fundraising results can be transformational.
You'll have the opportunity to get in front of more donors who have affinity with your mission, and the capacity to make generous gift.
You'll say goodbye to excruciating and ineffective cold calls, and start connecting with warm prospects who are passionate about your important work.
You'll feel more clear about where you need to focus your time and effort to grow your fundraising - and you'll feel more confidence in taking action towards raising consistent, reliable revenue with more major gifts.
The step-by-step program for finding major donors so you can raise more funds and increase your impact - even if you don't have access to the ultra-wealthy.
In this phase you'll discover:
☑️ The 3 Simple Pipeline Principles that will make finding major donors much less complicated than you think
☑️ The exact formula you need to determine what size donation qualifies as a major gift for your organization (getting this wrong can make or break your fundraising success)
☑️ How to develop the powerful pipeline mindset you need to successfully find new major donors - starting with uncovering the beliefs that may be limiting your growth
In this phase you'll discover:
☑️ The step-by-step process you can use to tap into the major gift potential that already exists right in you own backyard - your donor database
☑️ A powerful exercise to identify the people in your community who are ready and waiting to give more, and deepen their involvement with your important work
☑️ You'll finish the module knowing exactly how to build and prioritize your list of top donors and major gift prospect prospects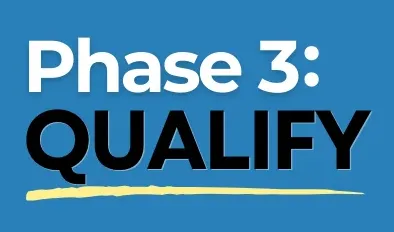 In this phase you'll discover:
☑️ The single most important stage in building a successful pipeline (this is commonly overlooked, even at large organizations with well established major gift programs)
☑️ The exact 4 step process you need to fill your pipeline with donors who are ready to say "YES" to a bigger gift to your organization
☑️ Walk away from this module feeling clear and confident about effectively reaching out to your donors and prospects during the qualification phase
Plus get these

bonuses

to help you find major donors and reach your big fundraising goals (and ROI) faster
3 LIVE Group Coaching and Q and A Sessions
Receive interactive support during live group coaching and Q and A sessions on Zoom, where you can get real-time advice, troubleshoot your plans and work your toughest fundraising challenges.
$1,197 value
Done-For-You Quick Start Tools & Templates
Get access to the insider optimization tools I use with my consulting clients including my Donor Qualification System, and my 3 C Prospect Prioritization Process.
$497 value
Bonus Expert Trainings
Learn from successful guest experts on related topics, including how to use surveys to identify your best major gift prospects, and more.
$197 value
Here's what you're getting when you enroll in the Simple Pipeline System today
The Simple Pipeline System Online Implementation Program - $1,497 value
3 Interactive Group Coaching Sessions on Zoom with Q and A - $1,197 value
Done-For-You Quick Start Tools and Templates - $497 value
Bonus Expert Trainings - $197 value
When you enroll today, you'll get over $3,388 of training, tools and support for a special introductory price of only…
Fundraisers and nonprofit leaders

trust

Emma and her strategies
"Although I have experience in engaging major donors, building a pipeline from scratch required more of a systemic approach. The program helped me with actionable steps to build my pipeline and approach our donors with greater clarity to move them to their next step in their partnership with our organization."
"Since working with Emma, we've identified over 75 new major gift prospects in our own database! I cannot recommend Emma highly enough for anyone looking for an expert fundraiser who more than delivers what she promises."
- Firoozeh Radjai
Director of Development
The practical, in-the-trenches approach to major gift fundraising provides great tools and insights to build a solid giving program. It's also a refreshing alternative to theory-based training that often overlooks the day-to-day workings of the profession."
I'm Emma - and I've helped thousands of fundraisers and nonprofit leaders just like you
I'm an award-winning fundraiser, trainer and coach with 25 years of fundraising and leadership experience.
I teach a step-by-step, road-tested approach to help you land more 5, 6 and 7-figure donations for your important work - and I've helped thousands of fundraisers and nonprofit leaders just like you to raise more money so you can achieve the impact you dream of.
Back in 2002, I fell in love with the transformative power of major gifts while working on a capital campaign for a local LGBTQ+ community center. And since then, I've been on a mission to make major gift fundraising accessible to everyone.
I'm a veteran of major gift campaigns ranging from $5M to $200M, and I have experience implementing effective fundraising strategies across every organization size and type – I work with small, medium and large nonprofits across the arts, education, health and human services sectors.
I've been a Certified Fund Raising Executive (CFRE) since 2009, and my company, Blue Sky Philanthropy, is a CFRE Continuing Education Approved Provider.
Emma Lewzey, CFRE
International Speaker, Consultant and Coach
Authority on Fundraising and Major Gifts
Your no-risk, "try it, test it, apply it" money-back guarantee
I'm fully confident that the value of the Simple Pipeline System far outweighs the price of the program.
That's why I offer a 30-day no-risk, "Try it, test it, apply it" refund policy to all my students.
If you don't feel you've received value from the program within 30 days of joining, you can email me personally at [email protected] - simply show me you've completed the course work, and I'll give you your money back, no further questions asked.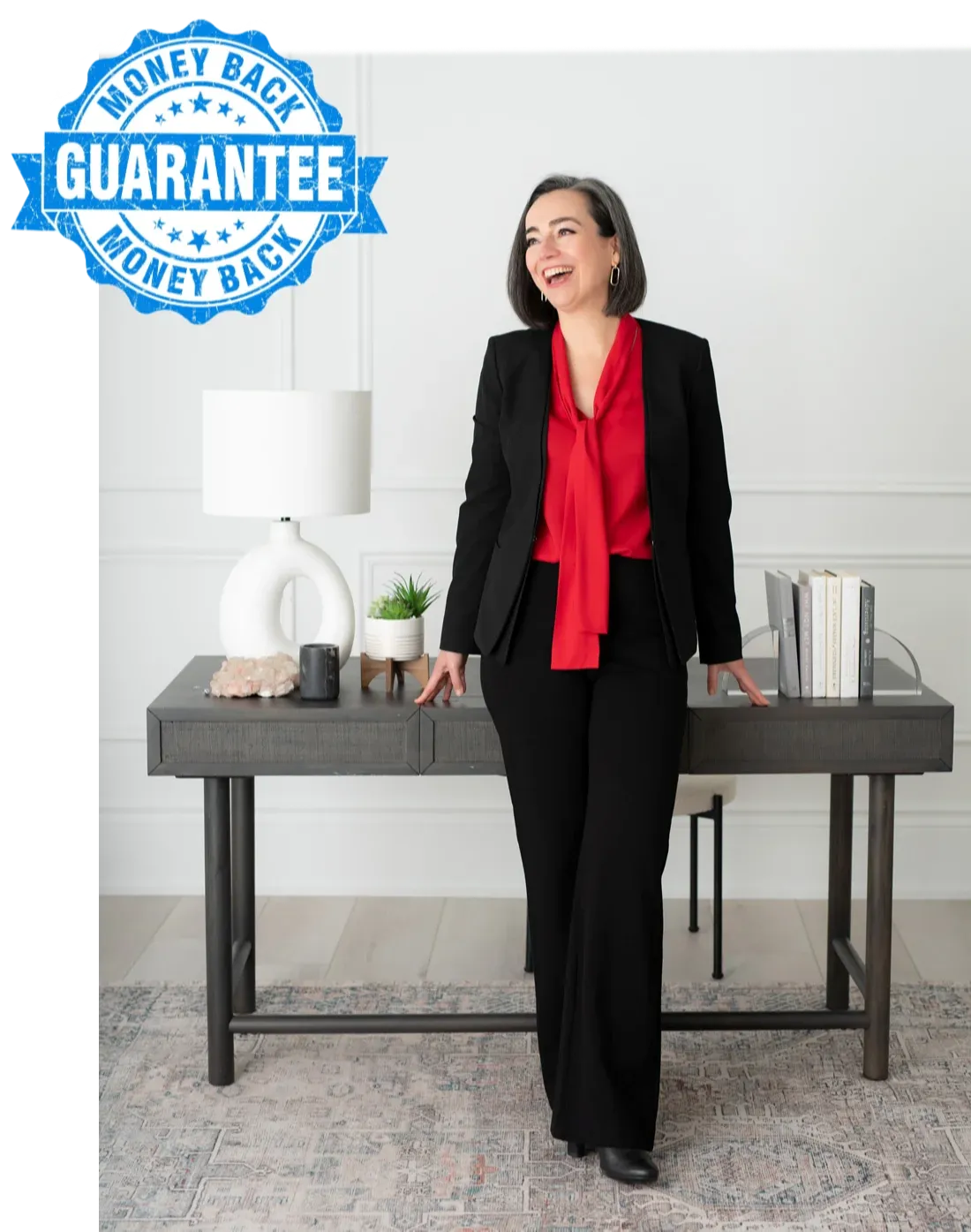 Enrollment is officially open - don't miss this special introductory price of:
Any questions? Here's what your fellow fundraisers and nonprofit leaders have asked before clicking enroll
How long will it take me to complete the program?
Do I have a limited amount of time to access this program?
What if I buy and don't think the program is worth $197?
How often are the live Q and A sessions, and how much support can I get in the program?
When do I get access to the program?